Commercial Propane Delivery for PA & NY Businesses
Highhouse Energy provides reliable propane delivery to your commercial business so you can have the fuel you need to keep things running smoothly. If you're a business owner in Pennsylvania or New York, consider Highhouse Energy for your next liquefied petroleum gas order.
ORDER COMMERCIAL PROPANE
Commercial Propane from Highhouse Energy
Our highly trained propane delivery drivers know the importance of clean, safe LPG deliveries. They follow all regulations and requirements, maintaining compliance with safety codes, guidelines, and best practices. In addition, our qualified delivery staff is knowledgeable about propane tank installations.
ORDER PROPANE TODAY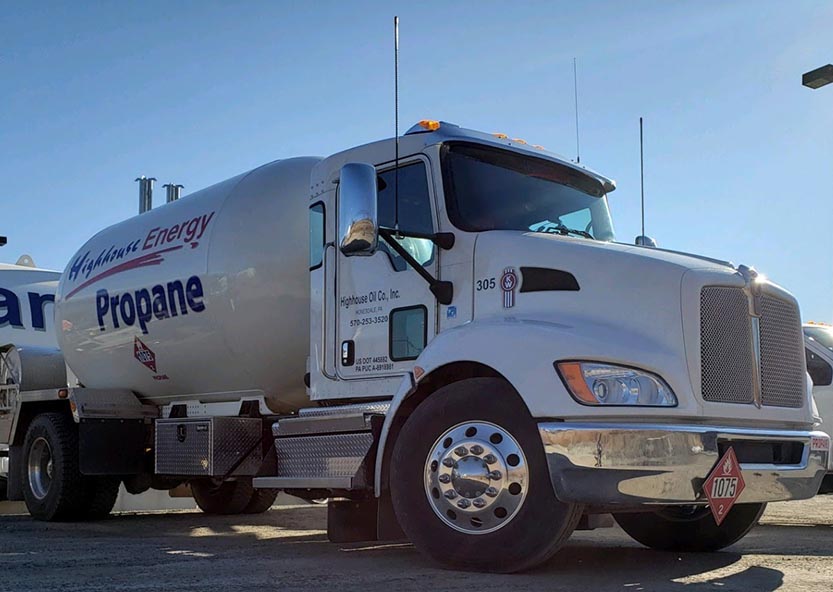 Commercial Propane Uses in PA & NY
Furnaces and boilers
Gas stoves and fireplaces
High-efficiency hot water heaters
Landscaping & lawn care equipment
Snow removal equipment
Backup generators
Forklifts and tractors
Pressure washers
Farming equipment
And much more!
ORDER LP GAS